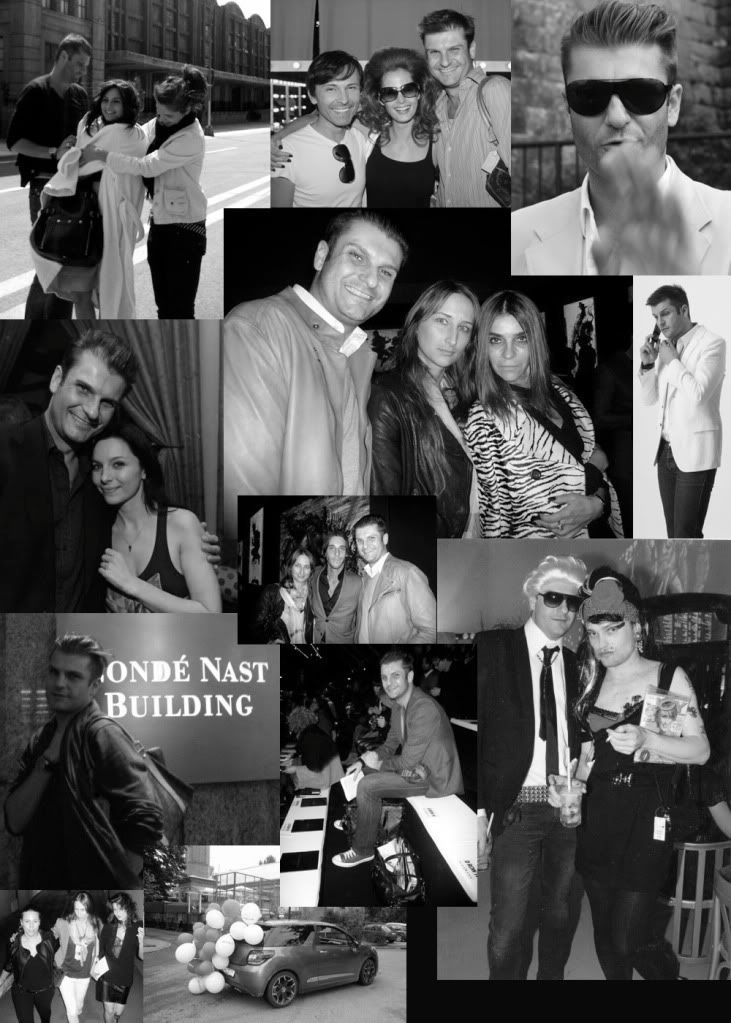 1/ How was your childhood at Belgium? Were you surrounded by many style icons?
Since my childhood I was blessed by Designer clothes. Was wearing Baby Dior at 6 months ... Anyway STYLE Icons ... well if your Family has a "shopping addiction" than it is hard to escape from it :)
2/ When you got interested in fashion? How did you get into the fashion industry?
I was 6 years old and saw the Chanel show on TV and also the first time the Eiffel tower... I told my Mom I wanna do a Job like this with clothes and live at the Tower place meaning Paris... I think I just got in the fashion industry because it was my meaning in life ... I studied fashion , worked in Fashion stores , houses , brands and now magazines ... It just an attraction that came naturally .
3/ What is your current job about?
Fashion Director at Marquard Media Hungary and I love it :)
4/ How do you imagine yourself ten years later?
One or two steps higher than today ... and let's see what the destiny brings ...
5/ Do you have a style icon?
I don't have a specific style icon but I think through the years you learn about several ICONS ...I think even Icons aren't always at the TOP every day and shouldn't be ...And what is an ICON today? Somebody who puts on crazy creations and Shock? Or somebody who is always a timeless classic ? ....
6/ How would you describe your personal style?
My personal style ... I tried alot of crazy looks and Hair ... trends and came to the conclusion that I should dress how I feel. I like Classic with a twist ... And others can say or define my style better than myself.
7/ What do you think about Hungary's dressing? What should girls do, what shouldn't?
Personally I am sometimes confused because are those WHITE PLASTIC BOOTS still in FASHION :) ...
I think everybody should express what they feel ... but you have TASTE/STYLE or NOT!!! That's LIFE!!! ....
8/ What is the ultimate summer look for every girl and woman for this summer?
To have a sexy guy hanging on your arm!!! The whole summer...
9/ And for guys?
The LESS is MORE :)
10/ What do you think about BLACK?
Black is something Magic and Easy!!! But very tricky!!! If you think black makes you slimmer ... bad mistake !! You will look like a big black stain ... Black is a tone to make colors look darker :) Not slimmer!!!
11/ Carine Roitfeld or Anna Wintour?
Cannot choose both are important! Wintour (she looks a bit like my mom with her BOB now) power , courage , decision and somehow Human and discreet .
"Carine " she is HOT , amazing stylist and creative mind and sooo FRENCH !
Anna is ANNNA and Carine is CARINE :)
Szép Napot!
Az'Allürista